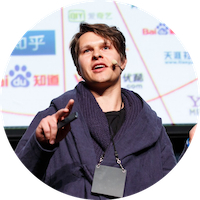 Hi! It's Alex Maltsev.
I've been living in China since 1999 and working on various digital projects. I started as a full stack developer, later moved to digital marketing and business development.
I was an editor-in-chief in "Magazeta", Russian media on China; worked in marketing and BD at Alibaba and Aviasales, and now I work for myself.
Currently, I help international companies to enter Chinese online market by organizing web-development, localization and promotion.
My clients include Yandex, Aeroflot, Rosatom, Sberbank and Sotheby's.
Contact me through [email protected], telegram, or WeChat: